3 Smokey Eye Makeup Tips, Straight From The Fall/Winter 2019 Runway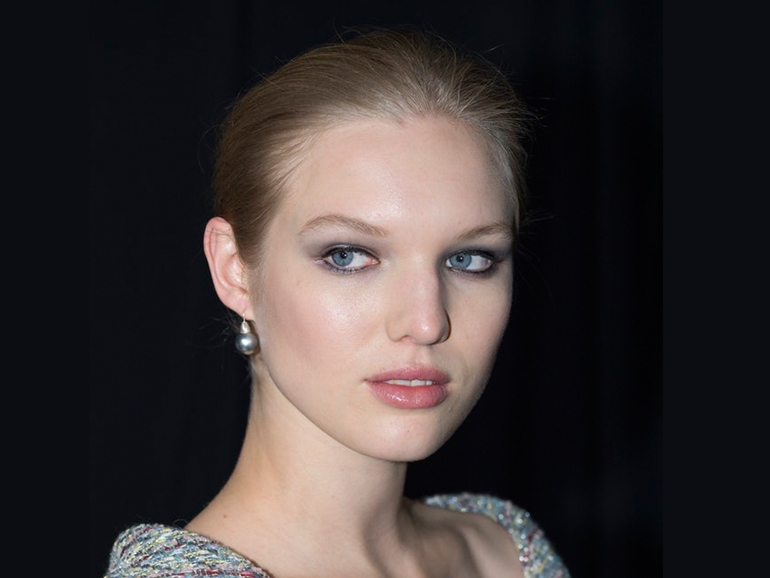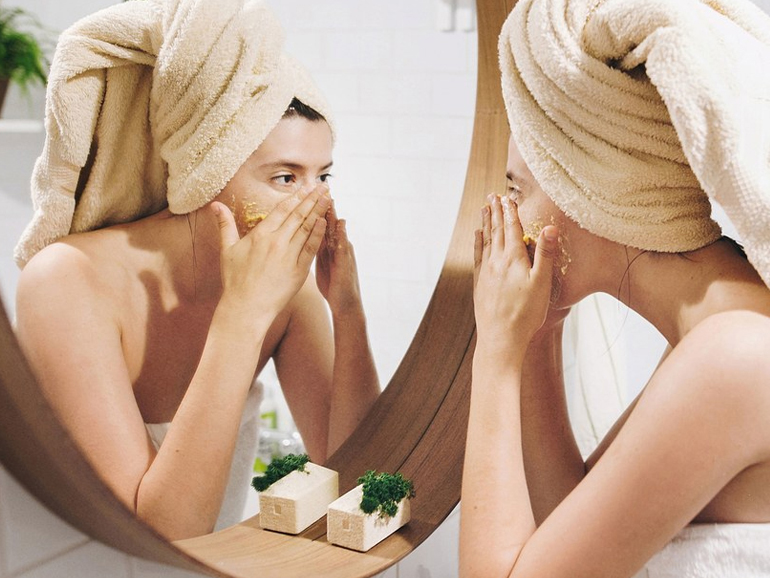 As far as nighttime beauty goes, the smokey eye makeup look is one that's just as classic as, say, a little black dress or a matte red lip. It's a look that you pull out for those special nights out, and typically takes inherent skill that surpasses YouTube tutorials. Fads come and go, but the smokey eye is one that lasts forever — and at the Tom Ford, Brock Collection, and Noon by Noor Fall/Winter 2019 fashion shows, the look got a seriously sexy makeover.
If you have basic knowledge on how to execute the timeless trend, then you know that a few steps are necessary to pull it off properly: prime your lids, highlight the brow bone, pack on your dark shadow, blend the crease, and finish with a bit of black eyeliner... all simple enough. But backstage at New York Fashion Week Fall/Winter 2019, legendary talents like Diane Kendal, Cyndle Komarovski, and Gucci Westman added their respective artistic touches to the take. At Tom Ford, for example, Kendal, patted on a shimmery pink with her finger and applied a high shine eye gloss atop models' lids for an unapologetically sexy finish... a complete juxtaposition from the "boyish quality" of the nude lips and full brows they wore, the artist described at a Tom Ford Beauty master class on Feb. 7. It's just further evidence that rules are meant to be broken... and you'll need the tools and tricks to do all of the necessary bending. See them ahead.
Let Your Liner Float (And Your Skin Glow)
"Brock is quite romantic," Westman describes to a group of reporters and editors backstage before the Feb. 8 show. "This time, we wanted to make the girls look a little bit more cosmic and edgy." She achieved that goal by lining the grayish hues with inky black liner. "It's not flicked out or anything," she explains. "That is what trains the eye. I kind of want the shadow to go away a little bit so it doesn't feel like an eyeshadow... more like a cool eyeliner." Westman emphasizes that diffusing the line into the shadow (instead of drawing it over your work) is the key for uniformity... it doesn't necessarily have to be a razor-sharp line. Rejoice!
Another way that Westman made sure the focus remained on the models' eyes was to give them subtly glowy skin. She actually applied highlighter underneath foundation (both from her own line) for an "ethereal" finish.
Smudge Your Liner Like Charcoal
"We drew inspiration from the desert this season," Komarovski, who keyed Noon by Noor, wrote on Instastory following the Feb. 7 show. "Traditionally, a simple way to reduce glare from the bright sun in the dessert was to rub charcoal from a campfire around the eyes. We wanted to play with that idea and reinterpret it in a fun, updated, sexy way."
And if a camping trip isn't in your plans right now, don't fret... just try the next best thing: this waterproof Smudgestick by Stila.
Wet Your Shimmery Shadow
On Feb. 6, Kendal described the Tom Ford eye makeup as a smoky mauve with hints of pink. She used the Eye Color Quad in 03 Nude Dip on fairer skin tones, while the Eye Color Quad in 03 Nude Dip and 13 Orchid Haze was painted on darker skin tones. "We're placing the pinkest color on top of lid, adding water to make it glisten on top," she notes. "Then we're adding the purple color in the outer corners, into the crease and underneath to emphasize it more."