How to Properly Exfoliate Your Skin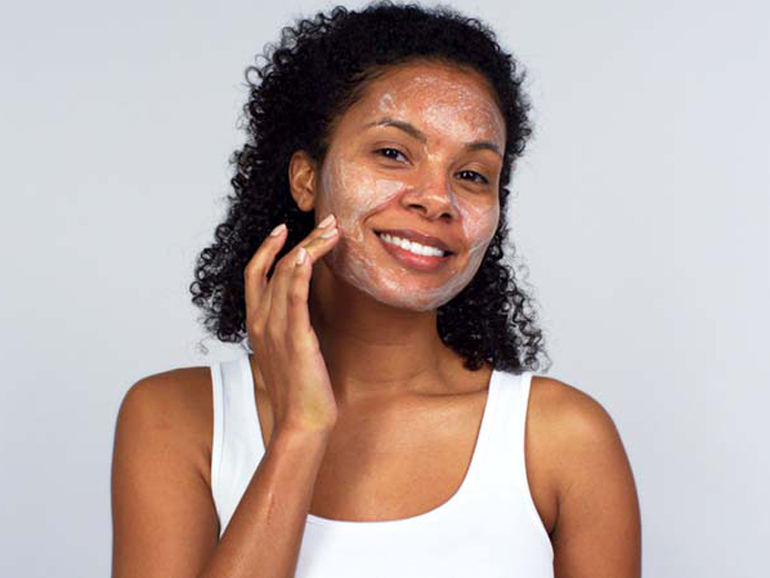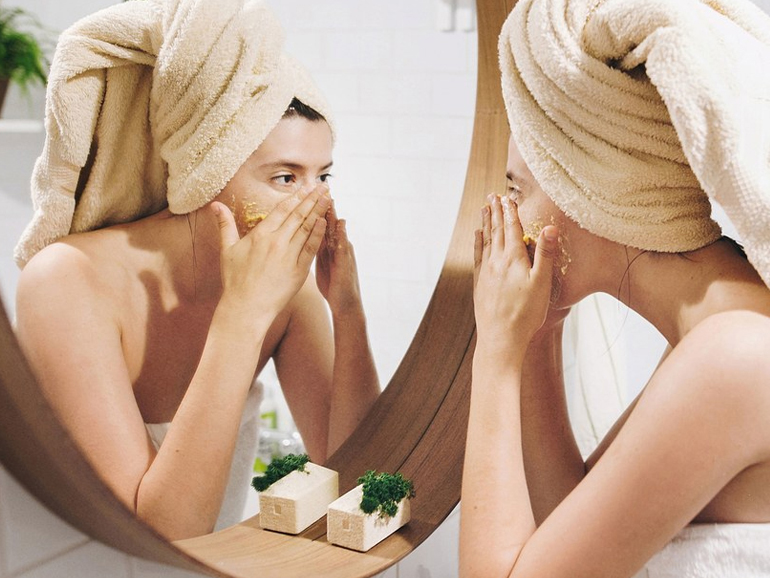 From loading up on antioxidants to investing in laser skin resurfacing, there are tons of ways to get the smooth, glowing, healthy skin we all want. Exfoliation lies among the best ways to improve your skin's texture and tone, and it's something all of us can do right at home. However, it's also really easy to overdo it by exfoliating too often or using the wrong method for your skin type. Learn how to properly exfoliate your skin from head to toe with this guide.
What Is Exfoliation?
Exfoliating the skin is the process of removing dead cells from the outer layer of your skin using an exfoliant, which could either be a chemical and physical exfoliant. There are a couple of ways to physically exfoliate. The first involves using a skin care tool, such as a sponge, towel or brush, on your skin to displace and remove dead skin cells. The other method involves using a liquid, gel or scrub with granules like microbeads or sugar to smooth and refine the skin. With chemical exfoliation, alpha hydroxy acids (AHAs), beta hydroxy acids (BHAs) or enzymes are used to loosen the glue-like substance that holds dead skin cells together so they are easily removed.
Why You Should Exfoliate Your Skin
Your skin is constantly repairing and replacing itself. Because of this, you can be left with layers upon layers of dead skin all over your body. Exfoliating helps rid your body of these leftover dead skin cells, revealing healthier, brighter skin immediately after.
While brighter skin is certainly a perk, exfoliation can actually help improve the health of your skin as well. If your skin is riddled with dead cells, your skin care products may not be able to penetrate deep into the skin and do their work. By removing the top-most layer of skin, you're making it easier for your topical skin treatments to sink deep below the surface where they could make a difference.
If you have acne-prone skin, exfoliation can help clear out clogged pores that often lead to breakouts. It can also help fade acne scars faster by accelerating skin cell turnover and stimulating collagen production.
How to Exfoliate Your Face
When using a physical exfoliant, start by washing your face with your regular cleanser. Then, take a quarter-size amount of your face scrub and apply it onto your face in circular motions, avoiding the eye area. Gently massage the product onto the skin for as long as your specific product recommends, usually from 30 seconds to a full minute. Then, rinse off with warm water and gently pat your skin with a clean towel. Follow with your hydrating mask, serum or cream.
When using a chemical exfoliant, wash your face with your regular cleanser. If your chemical exfoliant comes in a pre-moistened cloth or pad, apply this all over your entire face, neck, décolleté and even the tops of your hands. Allow a few minutes for a chemical exfoliant to be completely absorbed into the skin before moving on to the next step in your regimen, which may be a treatment serum or cream. Do the same for exfoliants in forms of gels or serums. Some types of chemical exfoliants, often called "peels," are used similar to a mask application and are required to be rinsed off after a few minutes. Always check your product label to make sure you're using it correctly.
Remember that exfoliating your face should only be done about one to three times a week, as exfoliating too often or too hard may cause micro-tears on your skin's surface and strip your skin's protective layer. If you have inflammatory acne, rosacea or hypersensitive skin, ask your dermatologist to determine what exfoliant to use and how often to use it.
How to Exfoliate Your Body
One way to exfoliate your body is with a warm shower and a loofah, sponge or washcloth. However, you can find both chemical and physical exfoliating body washes to really soak in the benefits of exfoliation—while making your shower time a little more spa-like. For chemical exfoliation, consider using a body wash that contains glycolic acid concentrate and use it as you would your regular body wash. For physical exfoliation, gently massage the body scrub of your choice in circular motions to eliminate dead skin cells. Let it sit for a minute and rinse off.
How to Exfoliate Your Feet
The bottoms of your feet tend to be home to the roughest spots of skin on your body, so they require a little more TLC when it comes to exfoliating. If you've gotten a pedicure before, you know that physical exfoliation—scrubs, stones and files—can be an effective way to smooth rough heels. Your feet can also benefit from chemical exfoliation, which is what powers the cult-favorite exfoliating socks from Baby Foot. All you have to do is soak your feet for an hour, while your feet absorb the glycolic, malic and lactic acids. Then, within a few days, your feet will start to shed a layer of skin, revealing baby-soft feet.