These 12 Eye Shadow Tricks Will Change Your Beauty Life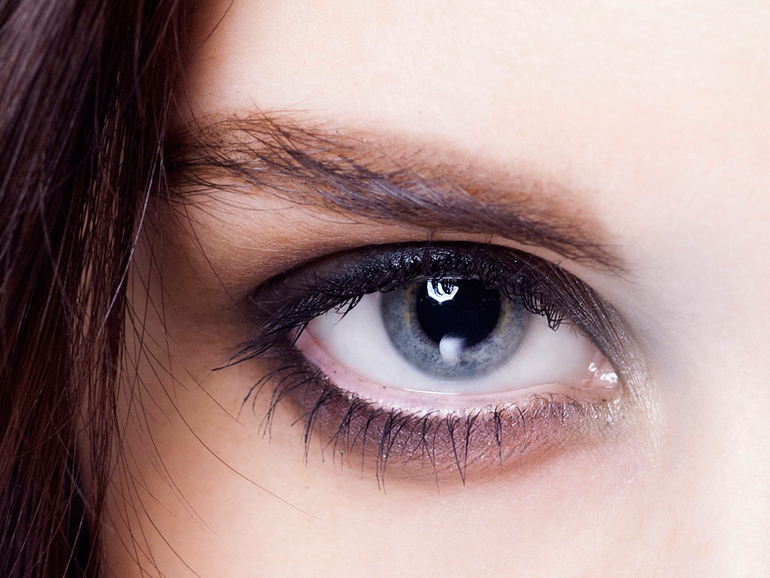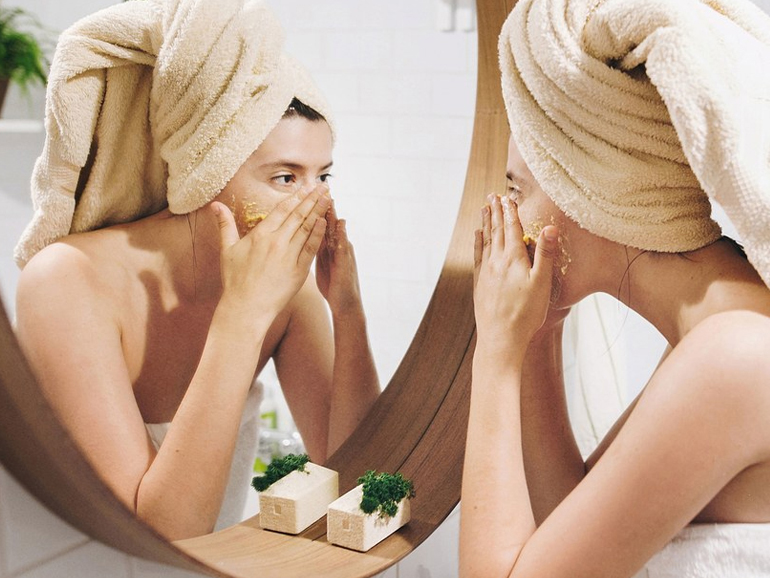 Let's face it: even to the most experienced makeup junkie, eye shadow can be intimidating. Palettes! Primers! Colors! Blending! Creasing! It's enough to make your head spin. But knowledge is power, and that's why we've put together this handy list of eye shadow tips to change your eye shadow game and bolster your confidence. Here are 12 genius hacks to help you finally get that flawless eye shadow look.
1. Primer is half the battle…
Don't even think about using eye shadow without applying primer first. Primer solves the problems of oily lids, creased lids, eye shadow smearing or fading, and just makes your shadow go on better and look better in general.
And if you don't have any primer on hand, you can always use concealer under your eye shadow. As long as your concealer has a thicker consistency (rather than runny), you'll find that it does a decent job of priming your lids for eye shadow.
2. …And decent brushes are the other half.
If you've been attempting to blend your eye shadow with one of those itty bitty sponge applicators that come with most drugstore eye shadows, you owe it to yourself to consider investing in a few quality eye shadow brushes. A good makeup brush is required for decent blending, which is what it takes to bring an eye shadow look to the next level.
3. Blend a cut crease for easy definition.
A cut crease really helps to make your eyes stand out (especially if you don't have naturally defined eyelids). Simply take a dark shadow and blend it really well along the upper crease of your eyelid, connecting the end of the line with the outer corner of your eye. Look downwards at a mirror while you do this instead of straight ahead; it will help you find your crease. Use a lighter shade on your mobile lid (that's the part that moves when you blink) to create contrast. Add eye liner and mascara, and boom: sultry, defined eyes.
Make colors more vibrant with white shadow.
If you really want to make your eye shadow colors pop, apply a white base first. We love NYX Jumbo Eye Pencil in Milk ($4.49) for this—the pencil makes it so easy to use. Blend it all over your lid and then apply your shadow on top for a more vibrant color.
5. Get an instant brow lift.
We hope so, because it's another great use for white eyeshadow. Applied on your brow bone (so right underneath your eyebrow), white shadow acts as a highlighter and can also hide any errant eyebrows in between threading appointments. Make sure you blend this really well; nobody wants a crazy streak of white on their eyes.
6. Look more awake.
You can also use white pencil eye shadow to line your lower waterline. This will make your eyes look bigger, and make you look awake and alert. It's a life-saving technique for those late nights followed by early morning. If you find that the white looks too harsh or obvious for you, a light nude shadow works equally well.
7. Fix broken eye shadows easily.
Dropped your expensive eye shadow palette? Don't stress: you can fix it easily (and cheaply). Simply add a few drops of rubbing alcohol to the broken shadow, mix it and smooth it out a little bit with a spoon or stick, and then press it flat with a tissue. Then leave it to dry, and it will be as good as new—we promise.
8. Know your eye shape (and work with it).
Knowing what sort of eye shape you have will greatly help you adjust makeup tutorials for your needs. If you have hooded eyes, you may not be able to see eyeshadow when your eyes are open—so focus your shadow efforts underneath the lower lashes and at the outer corners, instead. Wide-set eyes can achieve balance with dark color at the inner corner, while close-set eyes should concentrate darkness at the outer corners instead. Monolids should experiment with cat eyes and highlights at the very center of the lid, and babes with deep-set eyes can really get into dramatic smoky eyes without it seeming like it's too much. Once you know what works for your unique eyes, you can easily adapt any shadow look to work on you!
9. Dealing with shadow fallout: not as impossible as you think!
There's two solutions for the annoying problem of getting eye shadow fallout all over your face while making up your eyes. The first and simplest: do your eye makeup first, then do the rest of your face. That way you can clean up any messes left behind without disturbing your foundation and concealer. The second solution is to use an eye shadow shield, a brilliant invention that totally saves our faces on the daily.
10. Fix mistakes in one second.
Another awesomely affordable product that will save you from eye shadow messes is this e.l.f. Studio Makeup Remover Pen ($3). If your eye shadow smeared or fell onto your cheekbones, simply use this pen to swipe it off. It's also great for saving time when you want a very precise look: just go totally crazy with messy blending, then when you're finished, use this pen to swipe off the eye shadow where needed to create a perfectly precise line.
11. Matte brown eye shadow is your friend.
If you buy any shade of eye shadow (besides white, obvs) make it brown. You can use a matte brown eye shadow for so many things: concealing a wide hair part, contouring under your cheekbones, as a natural-looking eye liner, and to define and fill in eyebrows. Smashbox Photo Op Eye Shadow Trio in Filter ($28) is perfect for this because it has both a light and a dark matte brown shadow—plus it even has a handy white shade for all of your highlighting needs.
12. Keep it simple.
Intimidated by palettes, unsure of blending several colors together, or just in a hurry? There's nothing wrong with picking up just one shade at a time and applying it all over your mobile lid for a quick pop of color. We can't get enough of Make Up For Ever's Artist Shadows ($21) for both their range of colors and incredible staying power, but you should also check out the new Nonie Creme Colour Prevails Eye Shimmer Powder ($10), which has beautiful packaging and beyond amazing pigment.