Here's How You Can Create the Perfect Skin-Care Routine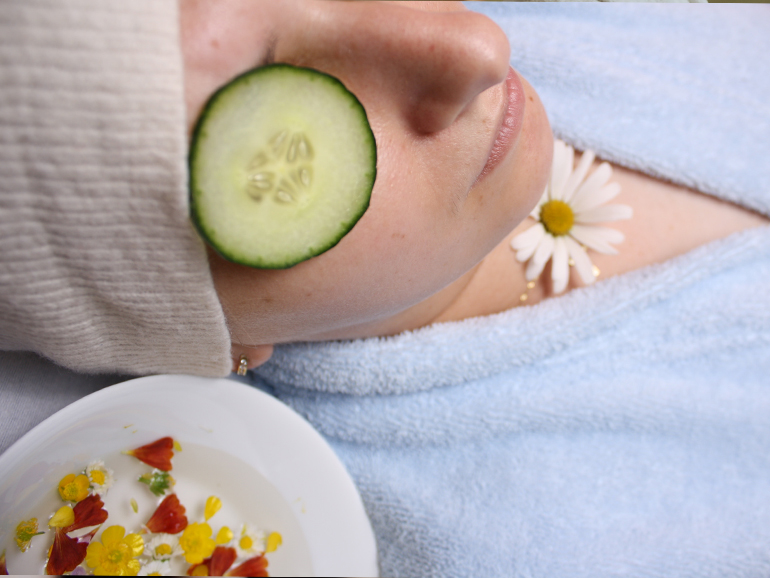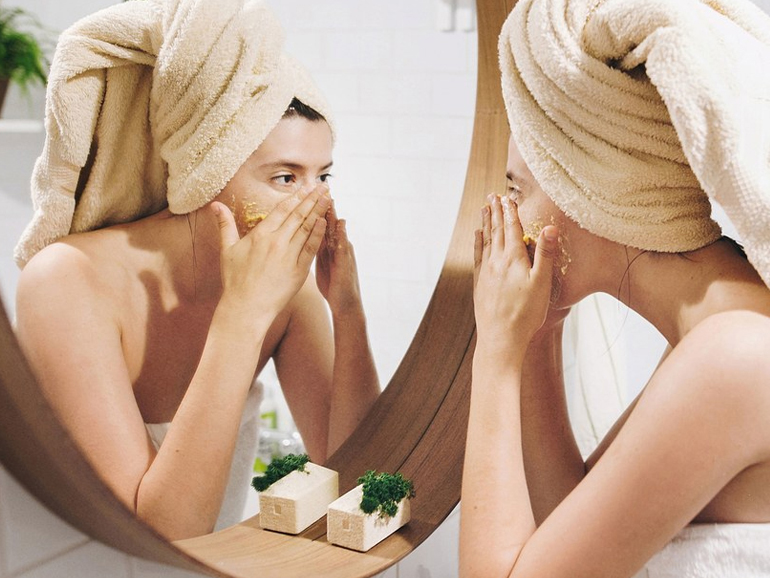 You don't need a PhD in chemistry to find your perfect skin-care routine when you've got this advice from skin care expert Paula Begoun, founder of Paula's Choice. Get ready for the best complexion of your life.
Use a gentle cleanser twice a day
A gentle, water-soluble cleanser removes debris, oil, and most makeup without stripping your skin and disrupting its all-important protective barrier. Do not use bar soap; it's too drying, dulls skin, and can clog pores. When you gently clean your face morning and evening, it allows the other products you use to work even better. You'll have less dryness and even fewer breakouts (research has shown that being gentle on skin benefits all skin types). Keep in mind that it may take some experimentation to discover which products and frequency of application work best for you. Be patient, it can be easier than you think—and the results are worth it. Just take care to avoid these common face washing mistakes that could sabotage your efforts.
Use a gentle leave-on AHA or BHA exfoliant once or twice a day
This is perhaps the most dramatic skin-changing step you can take. A gentle leave-on exfoliant removes built-up layers of dead skin that can't shed like they did when we were younger. When you find the right alpha hydroxy acid (AHA) for dry skin or beta hydroxy acid (BHA) for combination/oily skin, you will see a smoother, visibly less wrinkled, firmer, and hydrated surface practically overnight. It will also reduce clogged pores and improve skin discolorations, and it gets better with time.
Apply a moisturizing sunscreen rated SPF 30 or greater 365 days a year as the last step in your morning skincare routine
his mandatory step keeps your skin protected from the number one cause of wrinkles, sagging, skin discolorations, and dry, rough skin—the sun. Sun damage begins within the first minute your skin sees daylight, and those bad rays come through clouds and windows! SPF 30 is considered by regulatory boards around the world to be the minimum SPF number to use. Sunscreen isn't as enticing as wrinkle cream, but it's the critical step to having radiant, young skin now and years from now.
At night, apply a fragrance-free anti-aging moisturizer loaded with antioxidants and skin-restoring ingredients
All skin types benefit from using a moisturizer containing ingredients that research has proven to help skin be healthy, hydrated, and able to fight environmental damage. Choose an anti-aging moisturizer made for your skin type: If you have dry skin, use one with a rich, creamy consistency; if you have combination/oily skin, use a fluid lotion or lightweight gel; if you have normal skin, lucky you, you can use any texture you like. Fragrance-free is important because both natural and synthetic fragrant ingredients can cause irritation and damage skin.
If you wear heavier makeup… add a makeup remover
Especially for eye makeup, a gentle makeup remover before or after your water-soluble cleanser will make a remarkable difference. Neglecting to get all your makeup off is always a big no-no because it causes puffy eyes and redness, and can clog pores.
If you have stubborn dry skin… add a serum
Skin gets parched for many reasons including seasonal shifts and health problems. Rather than changing your moisturizer, add a serum or booster loaded with hydrating and nourishing ingredients to rebuild the skin's barrier, which will revitalize and restore your skin's moisture. The best ingredients for this are non-fragrant plant oils, omega fatty acids, ceramides, hyaluronic acid, and antioxidants (you can never get enough antioxidants). These can turn dry, dehydrated skin around immediately. Apply before your moisturizer and feel the comfort sink in.
If you have acne… apply treatments that work
Whether you're an adult or a teenager with breakouts, research has long established that the exact same ingredients in a gentle formula are what's needed to get it under control (irritation from ingredients like SD alcohol, peppermint, or witch hazel only make acne worse). A leave-on 2% BHA exfoliant and an acne treatment with benzoyl peroxide have been shown to be as effective as prescription options. With consistent use (consistency is vital), you will see a reduction in breakouts and red marks, and even blackheads and wrinkles (BHA is that amazing).
If you have hyperpigmentation… add a brightener
Years of unprotected sun exposure causes brown spots and uneven skin tone that makes you look older. Ingredients like hydroquinone, vitamin C, glucosamine, and certain peptides applied twice daily, along with the dedicated use of an SPF 30 sunscreen, preferably with titanium dioxide or zinc oxide, can make a big difference. It takes a while to see results (it took years for the discolorations to occur) so be patient. After 12 weeks, you will start seeing improvement—but only if you use a sunscreen regularly.
s